Top Chef anyone?
This show has me SO addicted even though it really can't compare to America's Next Top Model, Project Runway, or Amazing Race. I think the big draw though is this guy....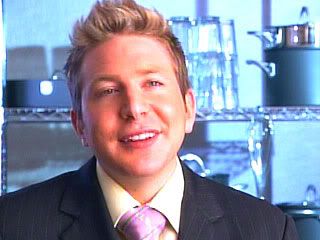 Stephen is so easy to hate - and such an enigma! The forums over at
TWOP
have been abuzz trying to figure out where his pretension comes from - is he from a snobby upper-class family? or is he a trailer park kid that is horribly over-compensating? Anyways, I keep watching just to see what he might say next.
It is such a tough life having to always be perfect...but you can do it Stephen, you can do it!